Want to bring warmth and cosiness to your room? Enhance beauty of its décor? Then, think of rolling out an area rug that can complement interior design of a room.
Area rugs are a fantastic way to dress up a room or even a part of a room. They can add atmosphere and can actually change the mood of a room provided right shapes and colors of an area rug or a carpet is chosen. A well-chosen type of an area rug can harmonize with the interior décor of a room. They can also enhance the room's furniture and other colors that are in the room and on the walls. So, it is important to considerately choose rugs and carpets as floor covering to point out certain aspects of the room's décor or to use rug as a main focal point in the room.
Hand-knotted authentic signature rugs and carpets can be placed in the center of a room, so that they can draw the most attention. Check out a hand-knotted Persian area rug available with a leading online store of signature rugs and carpets in Ontario. 
One of the nice hand-knotted rugs available with the store: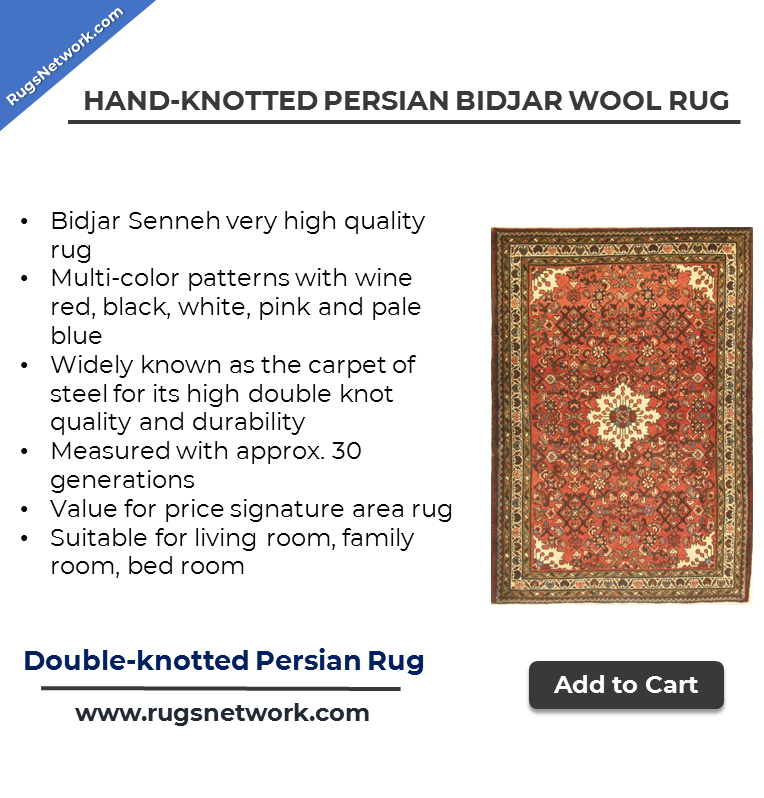 Featuring hand-knotted Persian authenticity, this area rug comes in a lot of colors, such as wine red, black, white, pink, and pale blue. Bidjar Senneh is popularly known as the carpet of steel for its high double knot quality and its durability measured with approximately 30 generations.
Here is another hand-knotted rug. Let's take a look at its features.
Fan of Kashmir rug? This is what you can pick out of several available with our store. Made of 100% natural silk, this traditional rug is hand-knotted. Currently up for sale at some great discounts. Grab the offer before it's gone!
Browse many more variety of rugs and carpets on our Rugs Network site. We bet our offers and collections of signature rugs and carpets in Ontario are genuinely and incredibly incomparable. Check out them on www.rugsnetwork.com/signature-rugs